Department of Comenius Studies and Early Modern Intellectual History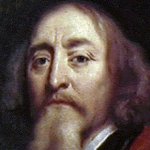 head
PhDr. Vladimír Urbánek, Ph.D.
deputy Head
PhDr. Martin Steiner
The department focuses on Comenius studies and various aspects of the early modern intellectual history of the Czech lands and Central Europe. Its main long-term project is the critical edition of Comenius's works J. A. Comenii Opera omnia. It also publishes the international review of Comenius studies and early modern intellectual history Acta Comeniana (indexed by Scopus).
Among the most important recent outcomes are six monographs dealing with Comenius's project of universal language, his drama, his use of biblical quotations, the anthropological consequences of changes in early modern cosmology, and concepts of evidence. Three volumes contain pioneering editions of Comenius's correspondence, his metaphysical writings, and the important philosophical work De luce mentium by Valerian Magni.
Five major projects have dealt with philosophy and knowledge in the Czech lands and in the broader European context, with Comenius's philosophy, forms of Humanism in literature of the Bohemian crown lands and early modern encyclopaedism. They also included cooperation on the European COST Action project Reassembling the Republic of Letters which discussed digital methods and tools for studying European intellectual networks. Cooperation on the exhibition "An Invisible Bridge. Milada Blekastad 1917–2003" (presented in the Czech Republic and Norway) features among the department's outreach activities.
The history of the present department goes back to the early 1990s when part of the team based previously in the Institute of Education moved to the renewed Institute of Philosophy. The continuity of the interdisciplinary research of Comenius's life and work and editorial activities within the Academy of Sciences dates, however, from the mid-1950s. Thus, the current team continues the work of some of the outstanding scholars in the field active in the Academy of Sciences, such as Jan Patočka, Antonín Škarka and Julie Nováková.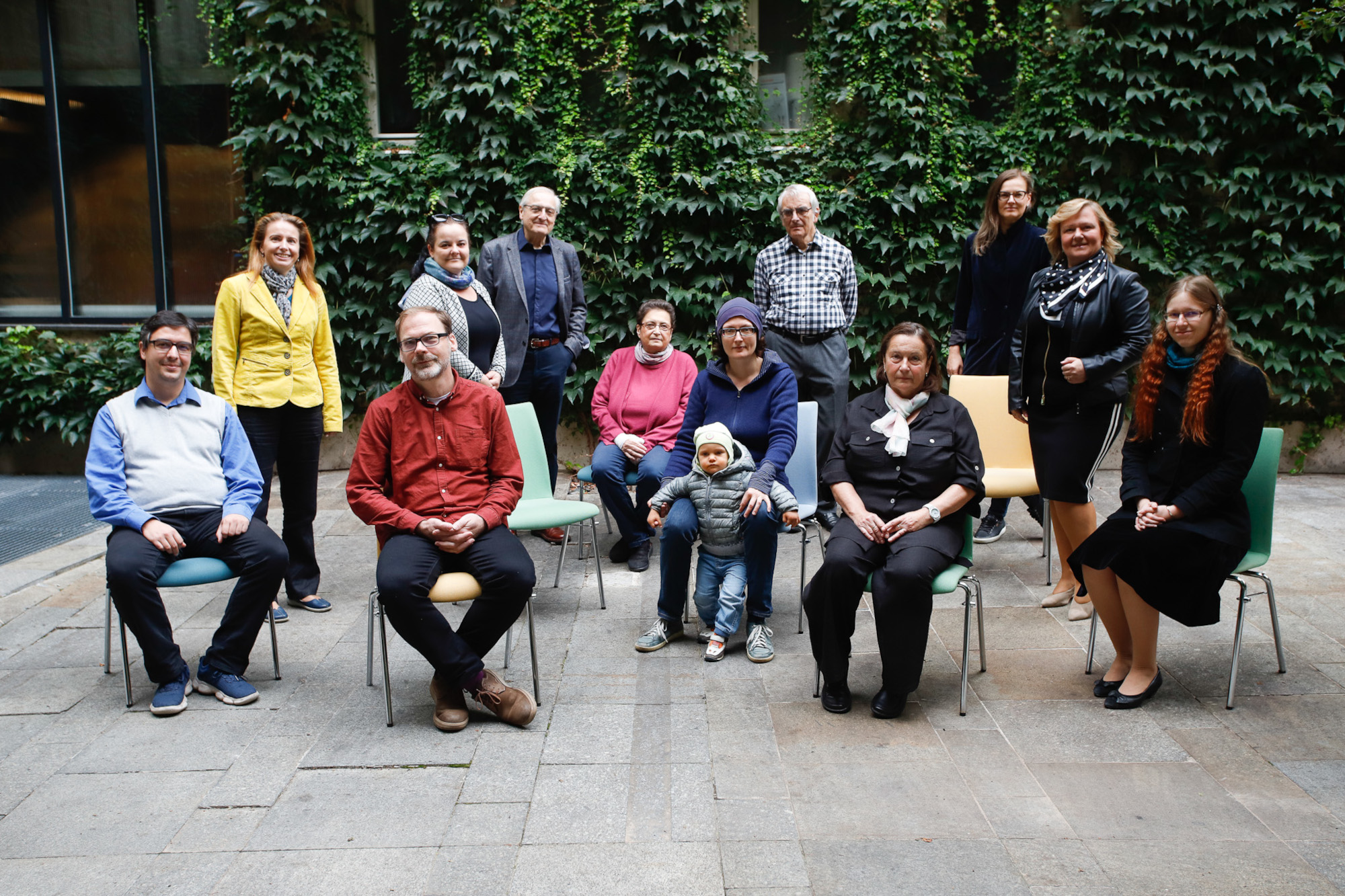 Selected publications from 2015–2019
2019
Havelka, Tomáš. Skrytý tajemství Božích poklad: Biblické citace v českých spisech Jana Amose Komenského. Praha: Nakladatelství Lidové noviny, 2019. 383 s. ISBN 978-80-7422-719-6.
Pavlas, Petr. The Book Metaphor Triadized: the Layman's Bible and God's Books in Raymond of Sabunde, Nicholas of Cusa and Jan Amos Comenius. In: Burton, S.J.G., Hollmann, J., Parker, E.M., eds. Nicholas of Cusa and the Making of the Early Modern World. Leiden: Brill, 2019, s. 384-416. Studies in the History of Christian Traditions, 190. ISBN 978-90-04-34301-6.
Špelda, Daniel. The role of the Telescope and the Microscope in Constitution of the Idea of Scientific Progress. The Seventeenth Century. 2019, 34(1), s. 107-126. ISSN 0268-117X.
2018
Johannis Amos Comenii Opera omnia / Dílo Jana Amose Komenského. Sv. 26/I. Korespondence, část I, 1628–1638. Eds.: Martin Steiner, Tomáš Havelka, Vladimír Urbánek, Václav Bok, Markéta Klosová, Marcela Slavíková, Lucie Storchová, Kateřina Šolcová. Praha: Academia 2018. 354 s.
Schifferová, Věra. La ética en el pensamiento de Comenio: Cuatro estudios sobre la obra de Jan Amos Komenský. Mar del Plata: Kazak Ediciones, 2018. 190 s.
Řezníková, Lenka. Ad majorem evidentiam. Literární reprezentace "zřejmého" v textech J. A. Komenského. Praha: Filosofia, 2018. 257 s.
Pavlas, Petr. Definovat a kombinovat: Komenského projekt posledního jazyka. Červený Kostelec: Pavel Mervart, 2018. 177 s.
Špelda, Daniel. Člověk a hvězdy v raném novověku. Studie k antropologickým souvislostem rozvoje novověké kosmologie. Praha: Togga, 2018. 306 s.
Sutherland, Suzanne – Findlen, Paula – Lelková, Iva. Etruscan Dreams. Athanasius Kircher, Medici Patronage, and Tuscan Friendships 1633–1680. Tatti Studies in the Italian Renaissance. Roč. 21, č. 2 (2018), s. 299–349.
Špelda, Daniel. Huygens' stargazing scientists: the idea of science in Cosmotheoros. History of European Ideas. Roč. 44, č. 8 (2018), s. 1111–1126.
2017
Balík, Vojtěch – Schifferová, Věra. Jan Amos Komenský. Spisy o první filosofii. Praha: OIKOYMENH, 2017, 765 s.
Řezníková, Lenka – Urbánek, Vladimír (eds.). Ex definitione. Pansofické pojmy J. A. Komenského a jejich dobové kontexty. Studie Martinu Steinerovi. Praha: Filosofia, 2017, 362 s. Studie a prameny k dějinám myšlení v českých zemích, 16.
2016
Klosová, Markéta. Divadelní svět J. A. Komenského. Praha: Academia, 2016. 281 s.
Storchová, Lucie. "The tempting girl, I know so well": Representations of Gout and the Self-Fashioning of Bohemian Humanist Scholars. Early Science and Medicine. 2016, roč. 21, s. 511–530.
Just, Jiří. Die Beziehungen der böhmisch-mährischen und polnischen Brüderunität zu den schlesischen Reformierten in der Frühen Neuzeit. In Bahlcke, J., Dingel, I. (eds.). Die Reformierten in Schlesien: Vom 16. Jahrhundert bis zur Altpreussischen Union von 1817. Göttingen: Vandenhoeck Ruprecht, 2016, s. 157–187.
Řezníková, Lenka. Beyond Ideology: Representations of the Baroque in Socialist Czechoslovakia As Seen Through the Media. Journal of Art Historiography. 2016, roč. 8, 15 December, s. 1–23. Dostupný z: <https:// arthistoriography.fi les.wordpress.com/2016/11/reznikova.pdf>.
Urbánek, Vladimír. J. A. Comenius and the Practice of Correspondence Networking: Between the Office of Address and the Collegium Lucis. In Goris, W., Meyer, M. A., Urbánek, V. (eds.). Gewalt sei ferne den Dingen! Contemporary Perspectives on the Works of John Amos Comenius. Wiesbaden: Springer VS, 2016. s. 291–308.
2015
Šolcová, K., Philosophical Perspective of Humanist Discourse on History: Ars Historica in Patrizi's and Pontano's Dialogues. In: Nejeschleba, T.; Blum, R. (eds.), Francesco Patrizi: Philosopher of the Renaissance: Proceedings from the Centre for Renaissance Texts conference: 24-26 April 2014. Olomouc: Univerzita Palackého v Olomouci, 2014, s. 89–103. ISBN 978-80-244-4428-4. (Vyšlo 2015.)