Collegium Europaeum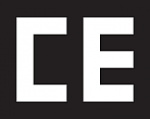 Coordinator
doc. PhDr. Petr Hlaváček, PhD.
Staff
doc. PhDr. Petr Hlaváček, Ph.D.
PhDr. Jaroslava Hausenblasová, Ph.D.
Mgr. Zdeněk Mužík
Mgr. Ota Pavlíček
PhDr. Dušan Radovanovič
Collegium Europaeum is a research group for the history of european ideas established by Faculty of Arts, Charles University and Institute of Philosophy, Czech Academy of Sciences.
The research group concentrates on interdisciplinary investigation and critical reflection of Europe´s cultural and political identities. Research in history, philosophy and social sciences (from the Middle Ages until today) deals with the phenomenon of Europe and its specific traditions of cultural history, religion and politics in both Czech and Central European contexts.
Collegium Europaeum publishes series Europeana Pragensia on the history of European thought, and the bi-yearly collective monographs Bohemian Reformation and Religious Practice (as a supplement to the Journal of Philosophy / Filosofický časopis). Collegium Europaeum regularly organizes international conferences and colloquia, and also supports the cooperation between the Faculty of Arts and the Institute of Philosophy through common projects and participation in pedagogical activities.
The idea of Collegium Europaeum was brought about by Dr. Petr Hlaváček in 2006/2007, who had been the researcher at Geisteswissentschaftliches Zentrum Ostmitteleuropas in Leipzig between 2001-2007. The research group started its activities in March 2008 and it was founded formally on October 1st, 2008, on the basis of an agreement between its two founders.